Clergy Support Trust has launched its new strategy for the next four years, in response to the exponential growth in demand for financial and wellbeing assistance from clergy households.
In 2018 the trust provided support to 547 individual applicants (excluding ordinand book grants) - this figure has almost tripled to 1,608 individual applicants in 2021.
In 2021:
The Trust helped over 5,000 people, including clergy children and separated partners, more than any previous year on record.
In total 3,534 grants were processed and approved, an increase of 45% from the previous year (2020).
Between 2020 and 2021 the biggest proportional increase was in wellbeing grants, which made up over a third (36%) of the trusts' annual spend which also included an increased demand for talking therapies.
The new strategy will radically expand the support services available, such as counselling, mental and physical health support, and extending into financial and retirement planning advice.
A new visiting caseworker service will also be launched to better assist people with more complex needs. These new members of staff will work on a referral basis through the existing Grants and Services team. An online support hub will also be developed so that people can access self-help resources and toolkits.
*Table: Number of Households helped, figures include ordinand book grants. 
Image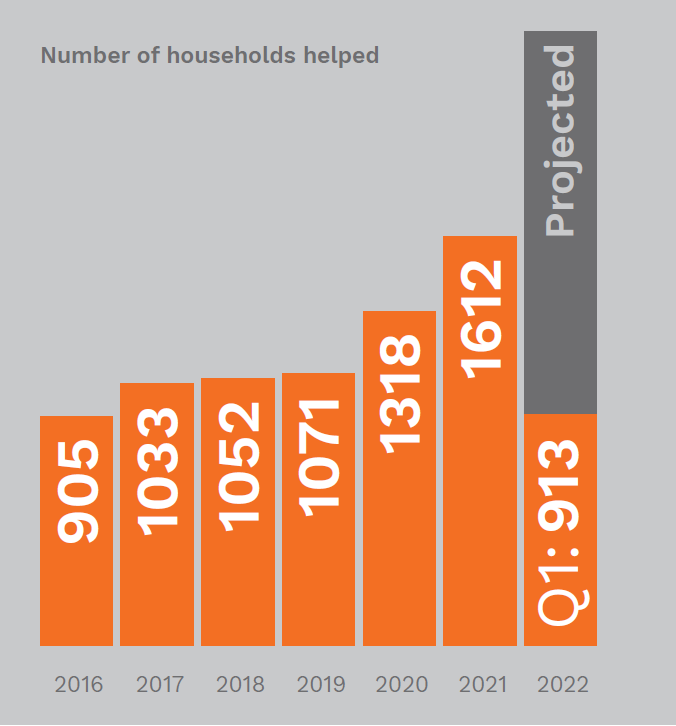 Image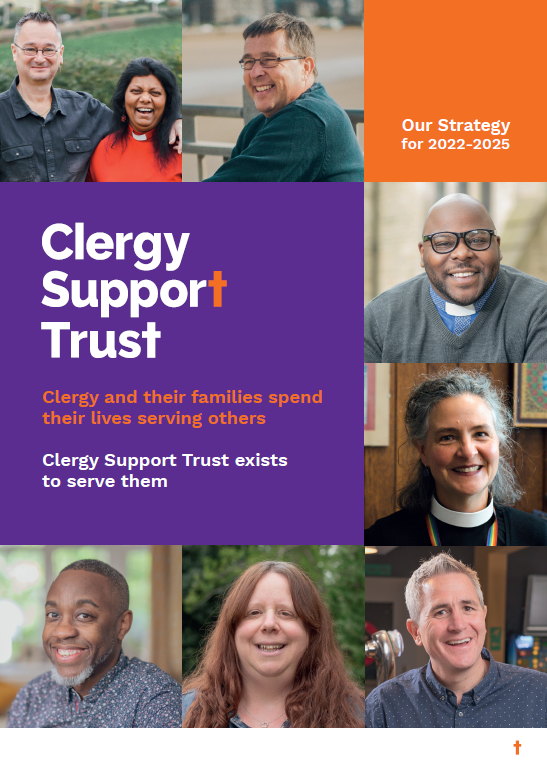 The strategy has been welcomed and endorsed by Clergy Support Trust's Senior Treasurer (chair), The Reverend Canon, Simon Butler who said:
The strategy is an overarching guide for the vital work of Clergy Support Trust as we seek to further serve clergy households.

As well as support for individuals, couples and families we will also expand our mental health and relationship training offering for dioceses and theological colleges.

Clergy spend their lives helping others and they are not immune from challenges and difficulties in their lives. It is essential they get timely access to the wide-ranging support they too sometimes need, and this new strategy takes us there.
The strategy, covering the Trust's work from 2022-2025 was officially launched at a General Synod fringe meeting in York on Friday 8 July 2022. It was introduced by The Reverend Canon Simon Butler and Chief Executive, The Reverend Ben Cahill-Nicholls.
The Reverend Ben Cahill-Nicholls said:
We always want to serve those we seek to help better, and this new strategy offers a framework for an expansion of our mental health support.

42% of people responding to our Annual Impact Survey in 2021 said they wanted Clergy Support Trust to offer more support for mental health and they have been heard. 

This is in addition to the confidential counselling service launched in 2021, an insomnia support programme and help for people struggling with problem debt.

Too often we find clergy, or their partners come to us when problems are severe and by launching a self-help support hub, to help people get help and advice sooner, we are aiming to help difficulties escalating.
Image