We are privileged to work in partnership with Dioceses, at all levels, to serve the clergy households who serve so many. This section of our website includes resources to help make that happen.
Please do suggest additions and amends, or just get in touch with our External Relations team, on hello@clergysupport.org.uk. If you would like us to have a presence at a meeting or event, please ask.
Wellbeing Workshops
This training offering provides space for clergy to reflect on their wellbeing and receive training from our providers.
Seven workshops are available to book, funded by a course credit model based on your diocesan headcount.
Request Resources
We have a number of free print resources available for you to request and distribute.
Grants & Services leaflets
Ordinand-specific flyer
1-page summary
Wellbeing workshops booklet
Email text
Adding detail about a grant or service that we offer in an appropriate email can really connect with people's needs.
Here are a variety of short options, which could also be used on social media, and some short summary text. Feel free to copy in hello@clergysupport.org.uk
Website / Clergy Handbook Text
Various lengths of text, summarising the grants and services we offer, ready to be copy-pasted or modified and added to your website.
Send us a link when you're done so we can have a look - hello@clergysupport.org.uk
News content
Some timeless news stories that aren't on our website and you can add to yours. Copy-paste or add your own twist. 
While we can't produce something bespoke for each Diocese, if you have a story that we can share, drop us a line.
Image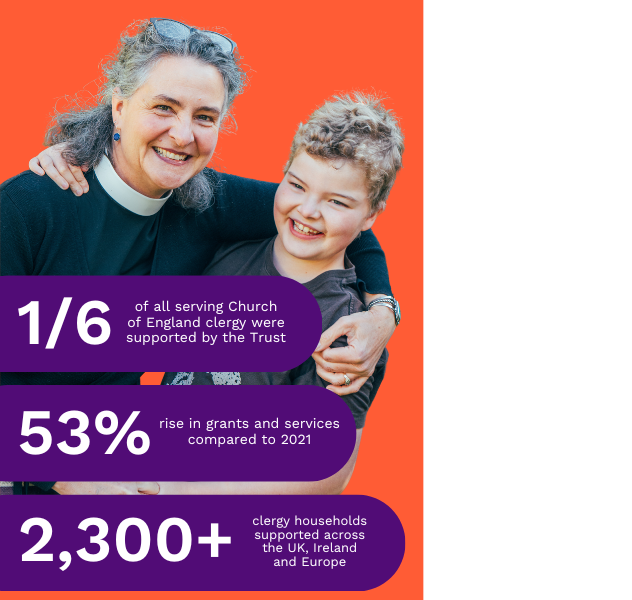 Logos and images
Please use these with the text in this section:
If you want to use our logo in other ways, please ask and follow our brand guidelines. 
Please note: photos of clergy and other images (eg. stock photography) on our website have specific agreements on where and when they can be used. They are also subject to copyright and cannot be used elsewhere.