Building a Health Team and Dealing with Conflict
In the company of an expert faith-informed facilitator, this training will explore the specific ministry context, and develop the skills participants need to deal with conflict in the best way.
Participants will:
Discover how conflict often arises and how it can be resolved
Understand the principles of building a healthy team
Recognise how past life experiences can impact working relationships
Develop listening skills to support team relations
Gain confidence in having difficult conversations
Participants will also learn that a healthy team is not absent of conflict, but rather one that is able to address conflict when it arises, and find creative, constructive ways to move forward together.
Workshop List
Please contact us with workshop suggestions, feedback, to request a hard copy of the brochure and any other queries.
Training provider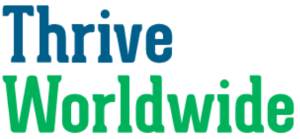 Thrive Worldwide is a cross-cultural and multidisciplinary team of clinicians, consultants and coaches providing health, wellbeing and leadership support. With extensive experience supporting dioceses, our team of specialist training facilitators will help clergy build their resilience to enable them to thrive in their role.
Details
Audience: All clergy
Participants: 12-16
Format: In-person, online (3 hours)
Credits: 0.5 (how credits work)
Book a workshop
Workshops are booked directly with providers, by the designated wellbeing workshops lead for your diocese. If you are the nominated person, you can get in touch directly with providers using this form.