The Festival Service provides an occasion for bringing together representatives from the Church, City, commerce and public life, as well as our beneficiaries and supporters.
Our 365th Festival Service took place at St Paul's Cathedral on Tuesday 21 May 2019 with the Lord Mayor and Lady Mayoress and the Bishop of London attending in state, together with representatives from over 75 Livery Companies.
St Paul's Cathedral Choir was led by Andrew Carwood, Canterbury Cathedral Choir by David Flood and Coventry Cathedral Choir by Kerry Beaumont. Choral music included pieces by Rachmaninov, Stanford, Parry, Orlandus Lassus and Bob Chilcott (scroll down for more details). 
The preacher was the Dean of Gloucester, the Very Reverend Stephen Lake and you can read the sermon.
Image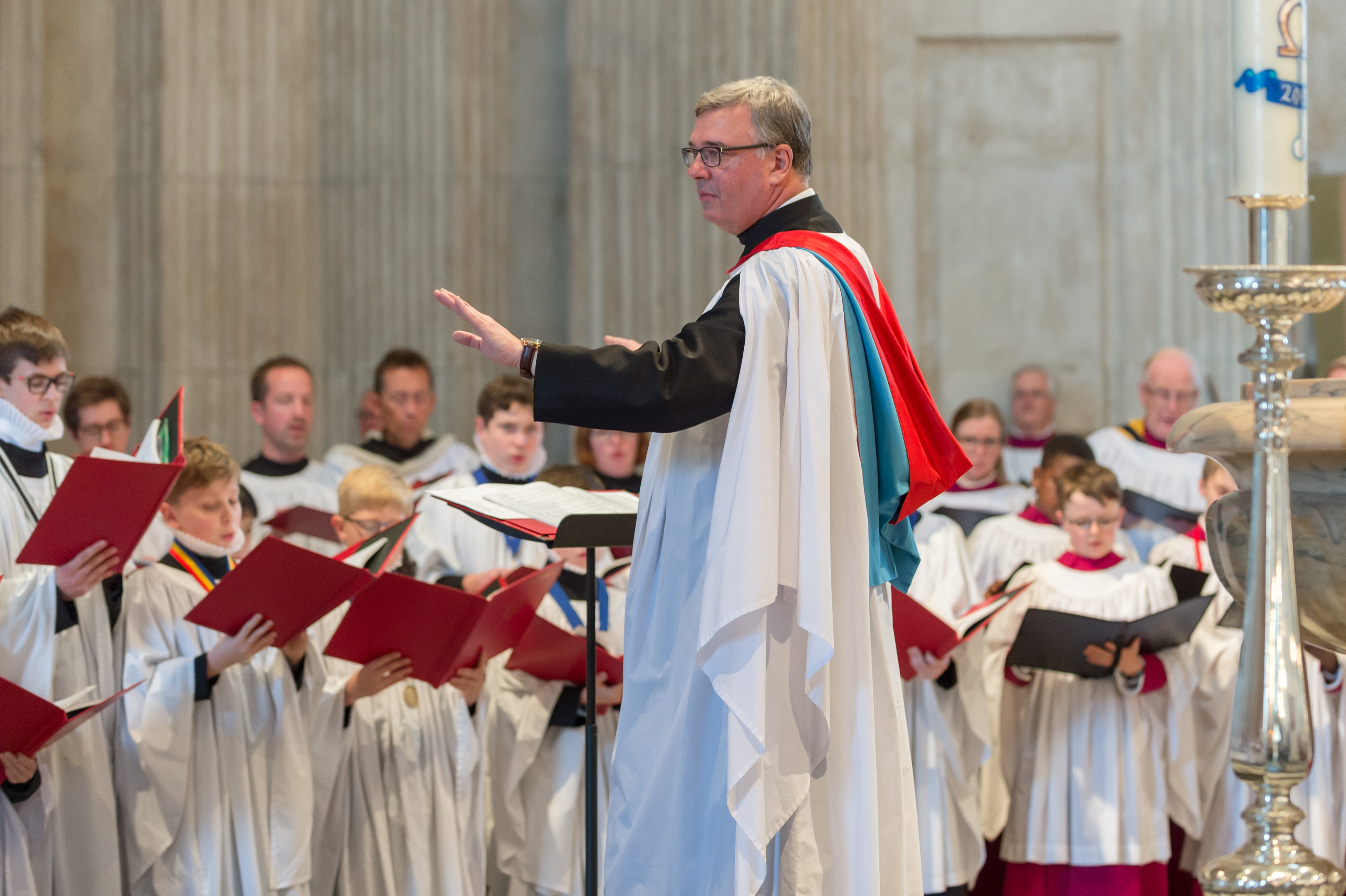 Combined Choirs at West Door
Image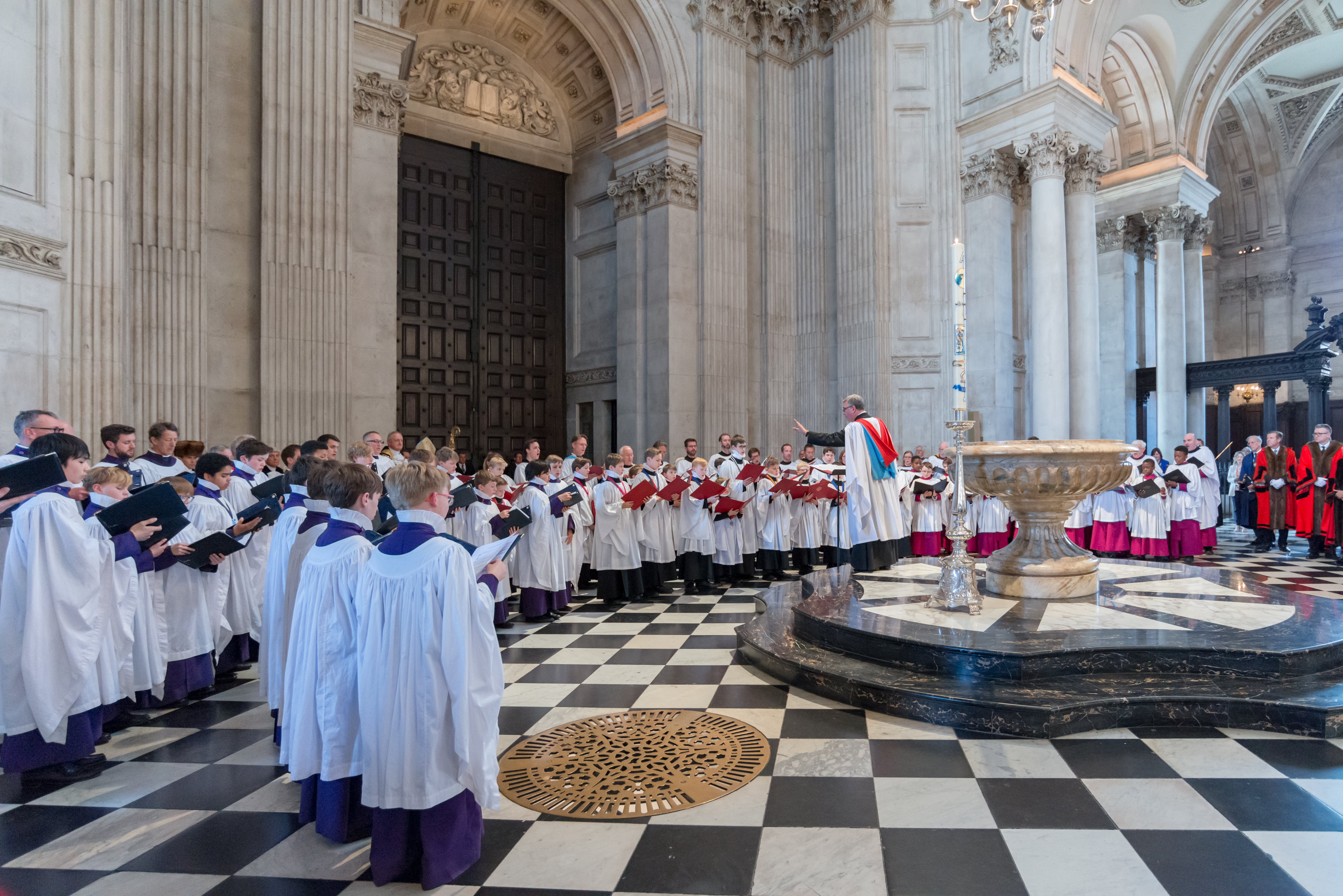 Lord Mayor and Bishop of London
Image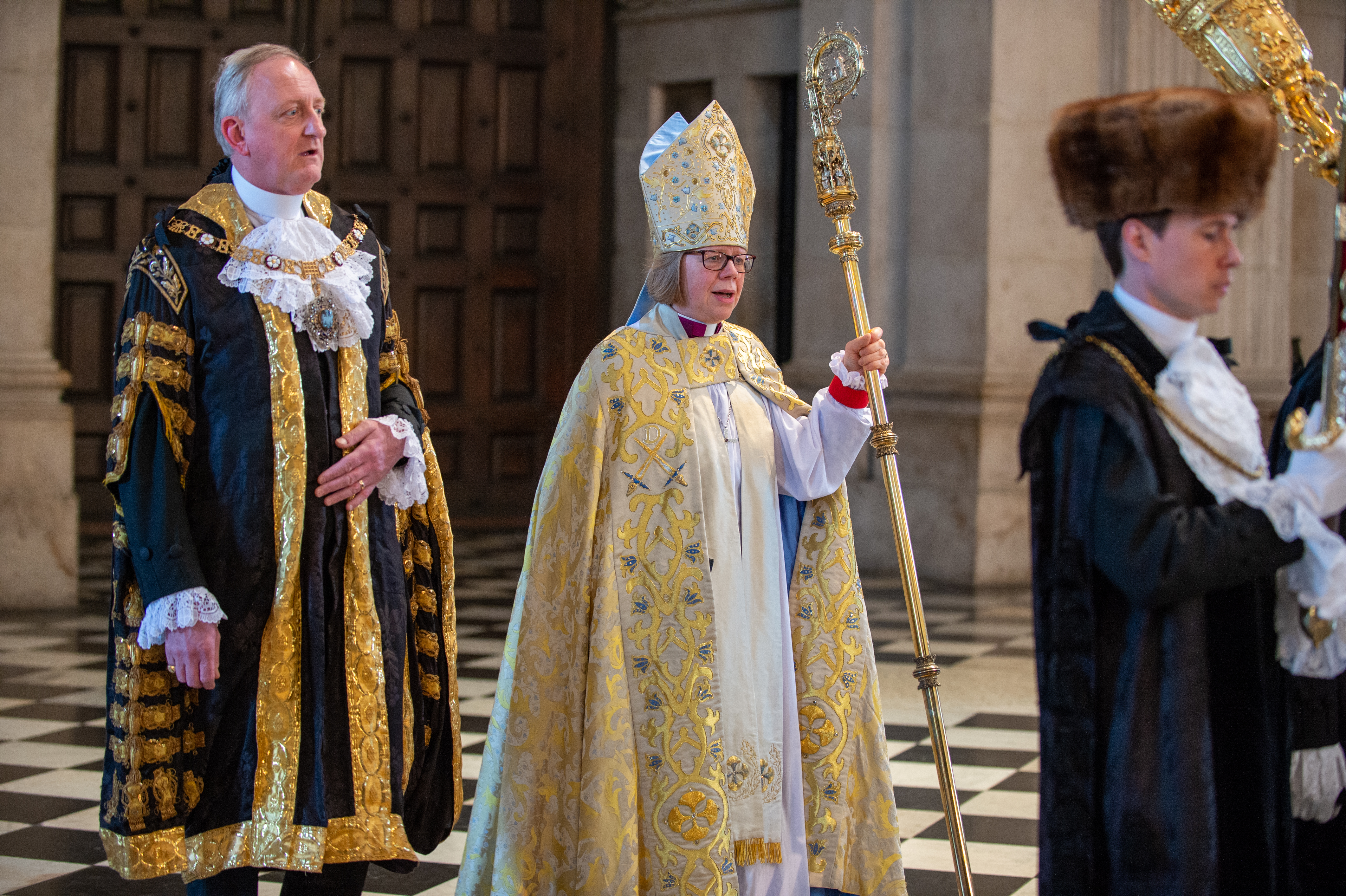 City of London - Civic Party
Image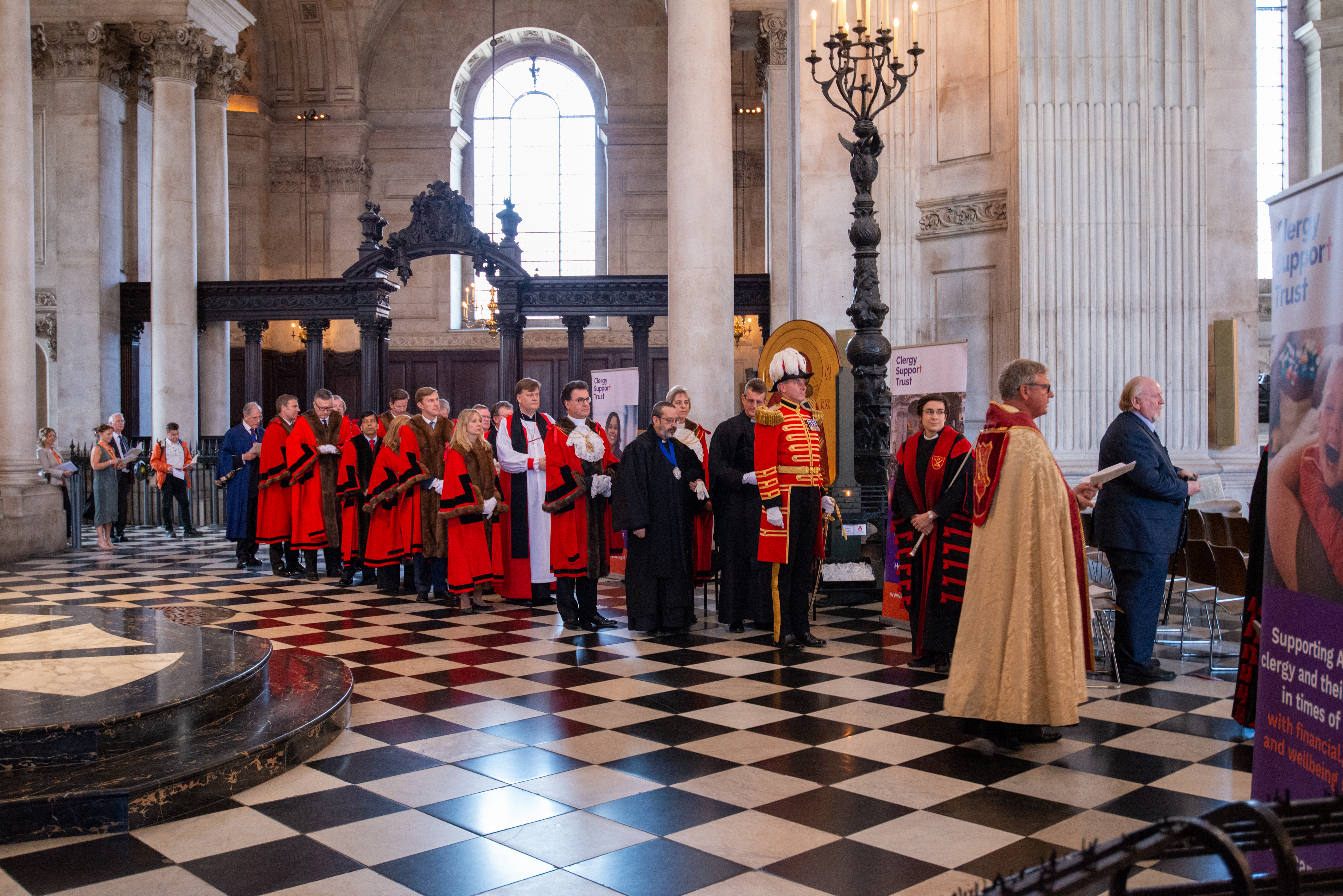 Processing Stewards of the Festival
Image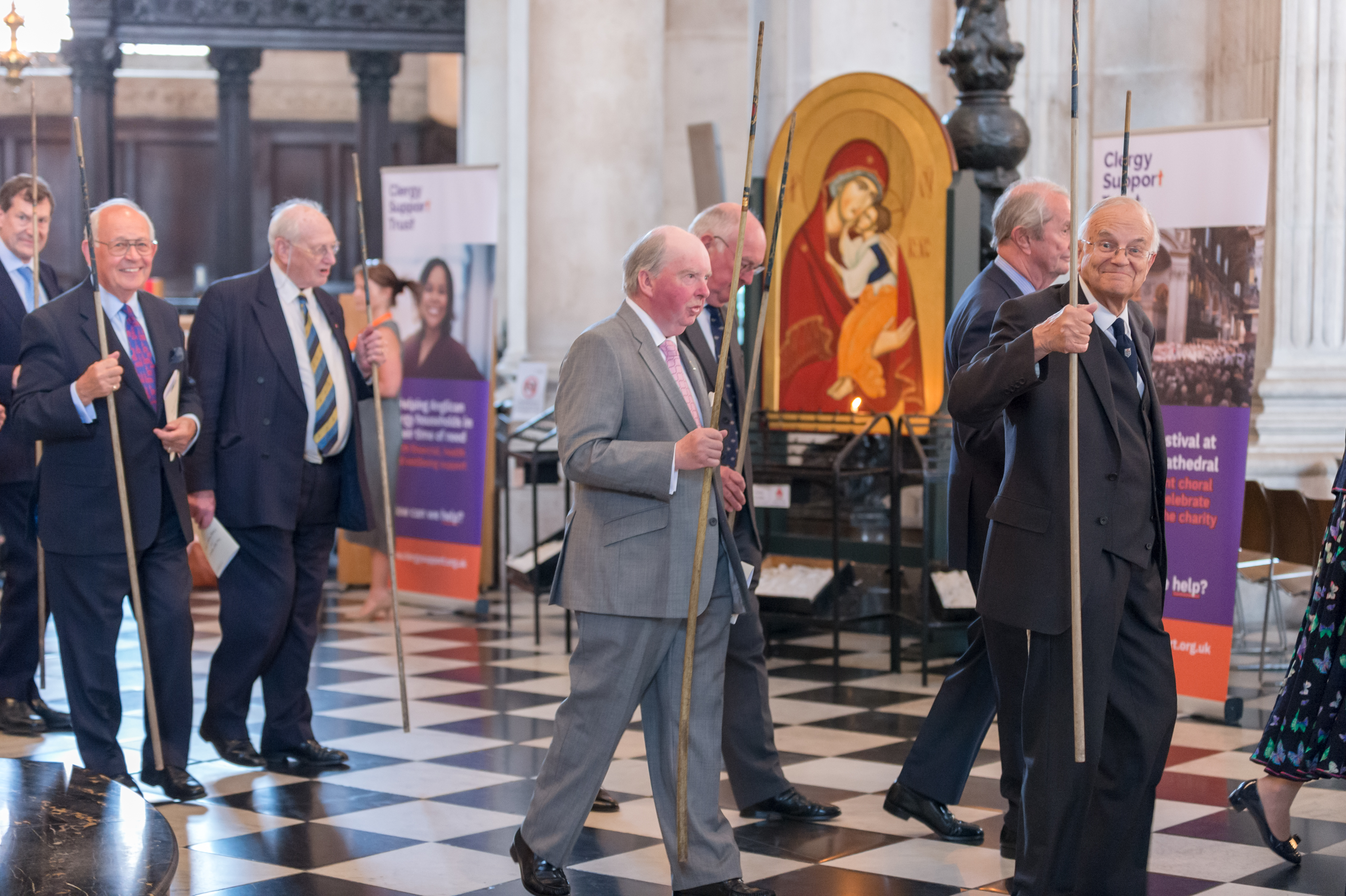 Processing Livery Company Masters and Representatives
Image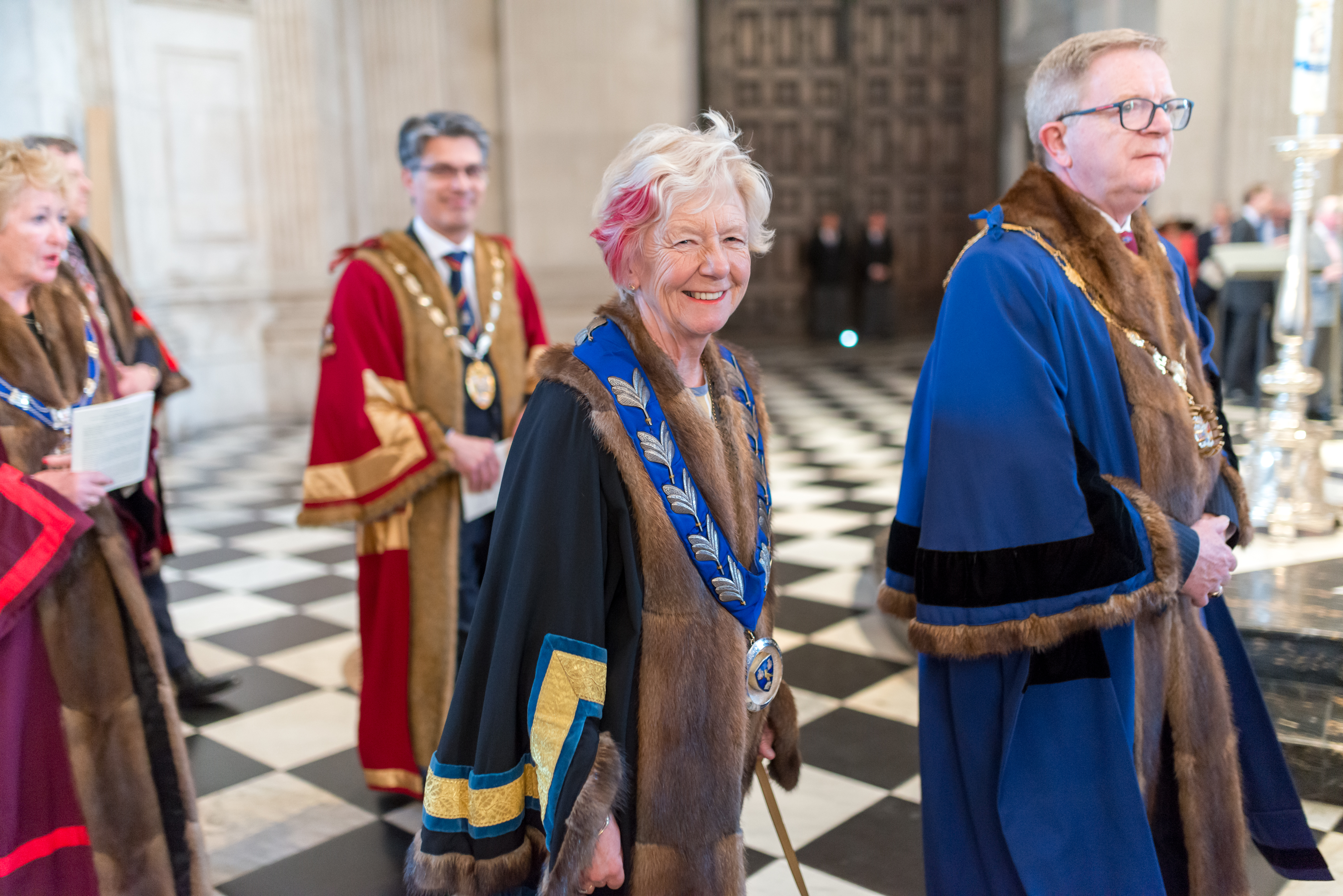 After the processions, the bidding was given by The Very Revd Dr David Ison, Dean of St Paul's.
Two beneficiaries of grants from Clergy Support Trust shared their testimonies, The Revd Samuel Waako (pictured) and The Revd Karen Jones.
The first Lesson from 1 Kings 3: 3-14 was given by The Revd Canon Jonathan Brewster (Treasurer, Canon in Residence at St Paul's) and the second by the Lady Lenzie (Governor of the charity) from Luke 14: 27-33.
Prayers were led by The Revd Rosemary Morton (Succentor, St Paul's) with Jeremy Moodey (Chief Executive) and Kris Davidson (Director of Central Services).
Image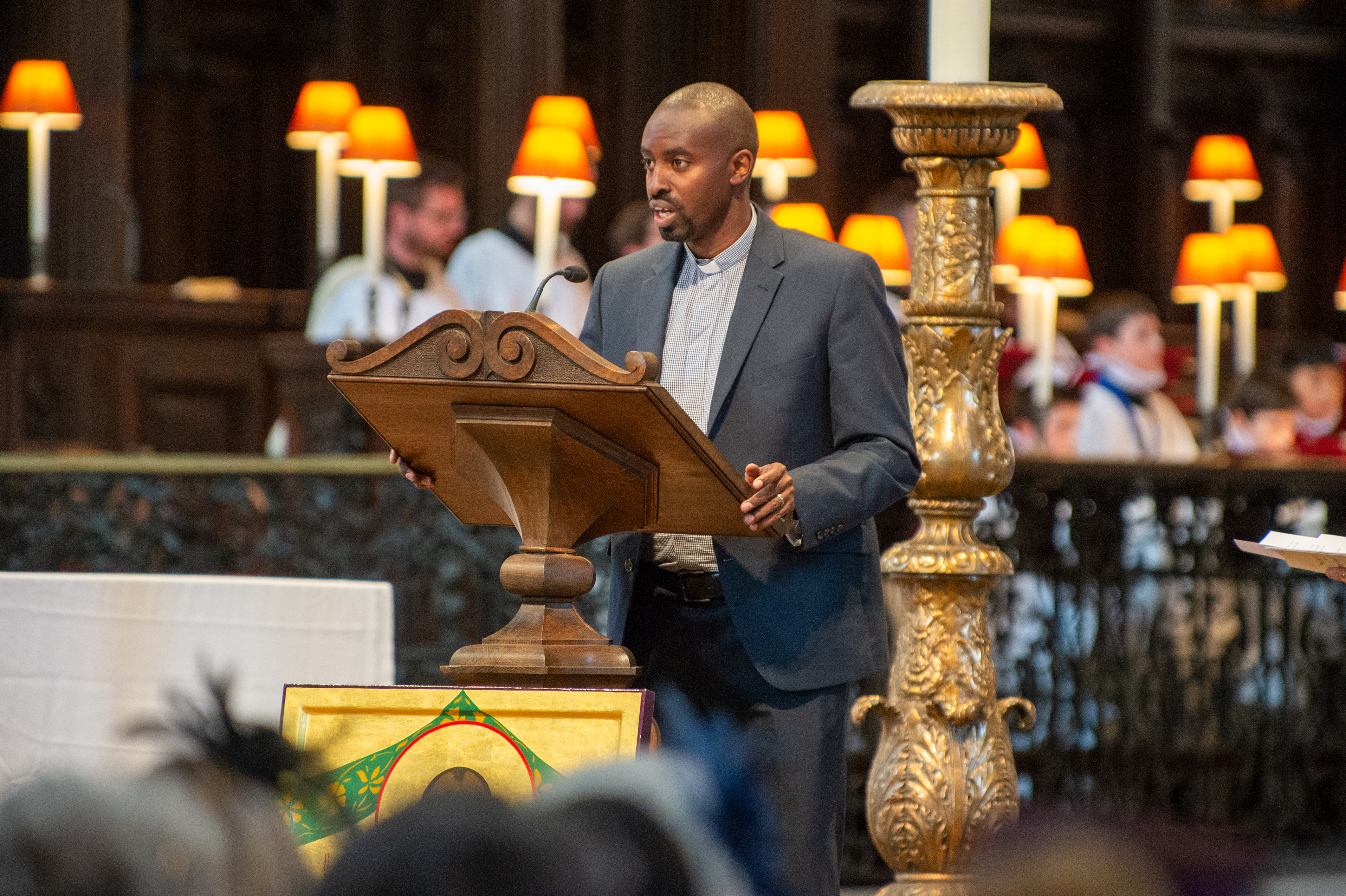 Coventry Cathedral Choir
Image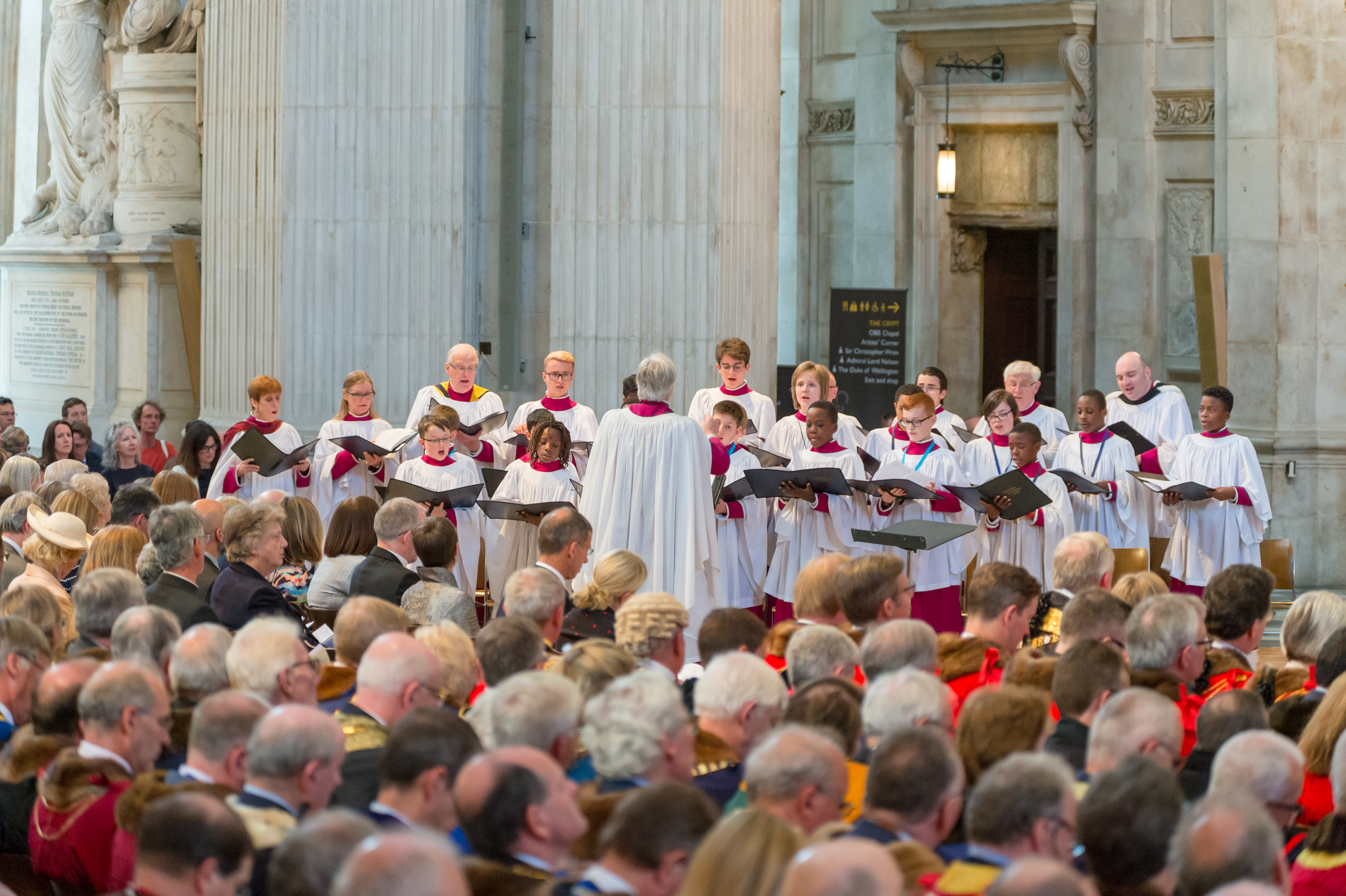 Canterbury Cathedral Choir
Image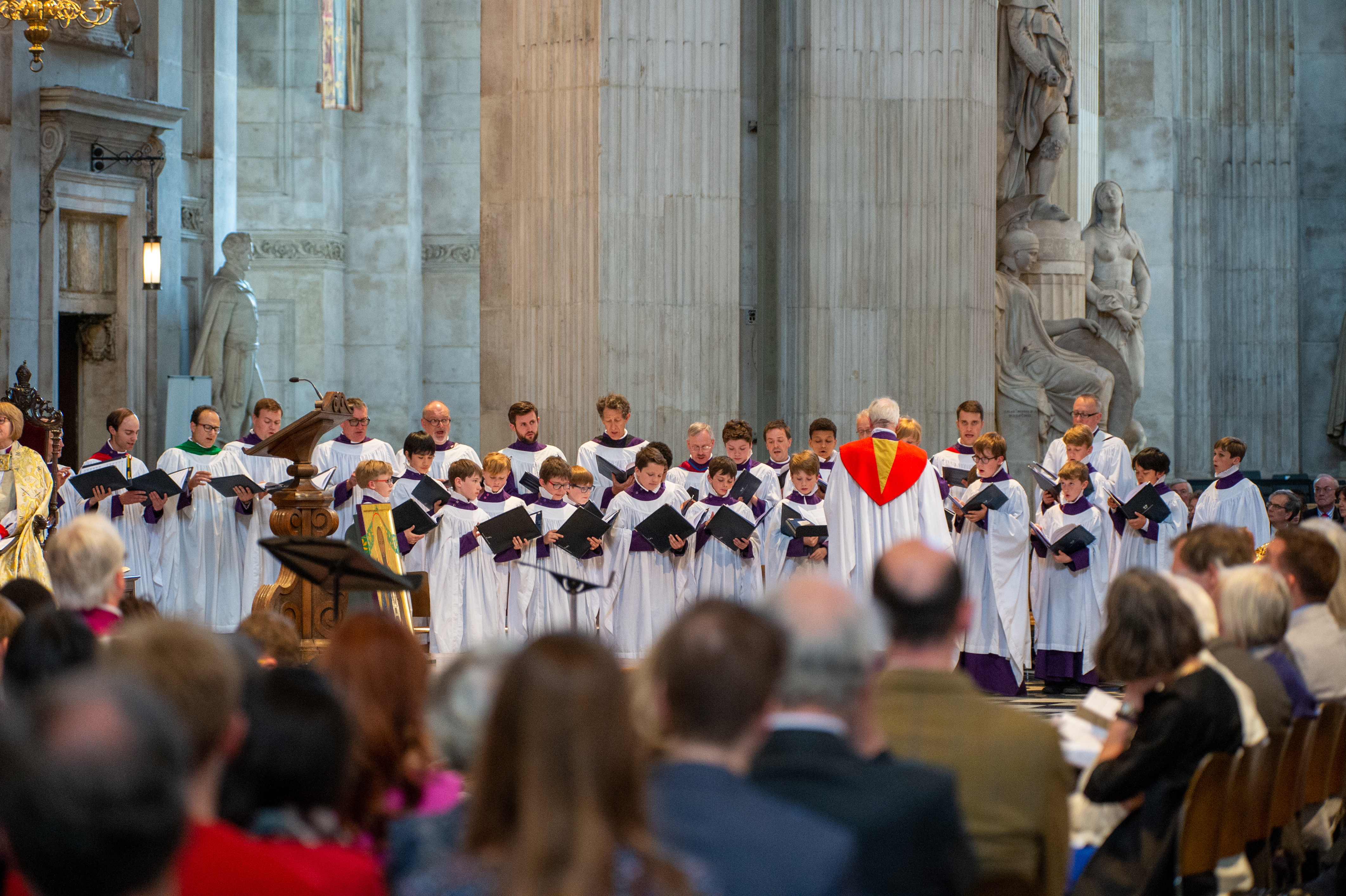 St Paul's Cathedral Choir's anthem:
Words: Peace (pub. 1650), Henry Vaughan (1622-95)
Music: from Songs of Farewell (1918), C. Hubert H. Parry (1848-1918)
Coventry Cathedral Choir's anthem:
Words: The heart-in-waiting, Kevin Crossley-Holland (b. 1941)
Music: Bob Chilcott (b. 1955)
Canterbury Cathedral Choir's anthem:
Words: John 11. 33-35,43
Music: Orlandus Lassus (1532-94)
The combined choirs sang:
Words and Music: All Night Vigil, Sergei Rachmaninov (1873-1943) in Russian by the West Door.
Words: Habakkuk 1. 6-12; 2. 1-3, 14, 20
Music: by Charles Villiers Stanford (1852-1924)
The following hymns were also sung
Crown Him with many crowns
Be Present, Spirit of the Lord
Praise, My Soul, the King of Heaven
The Very Revd Stephen Lake
Image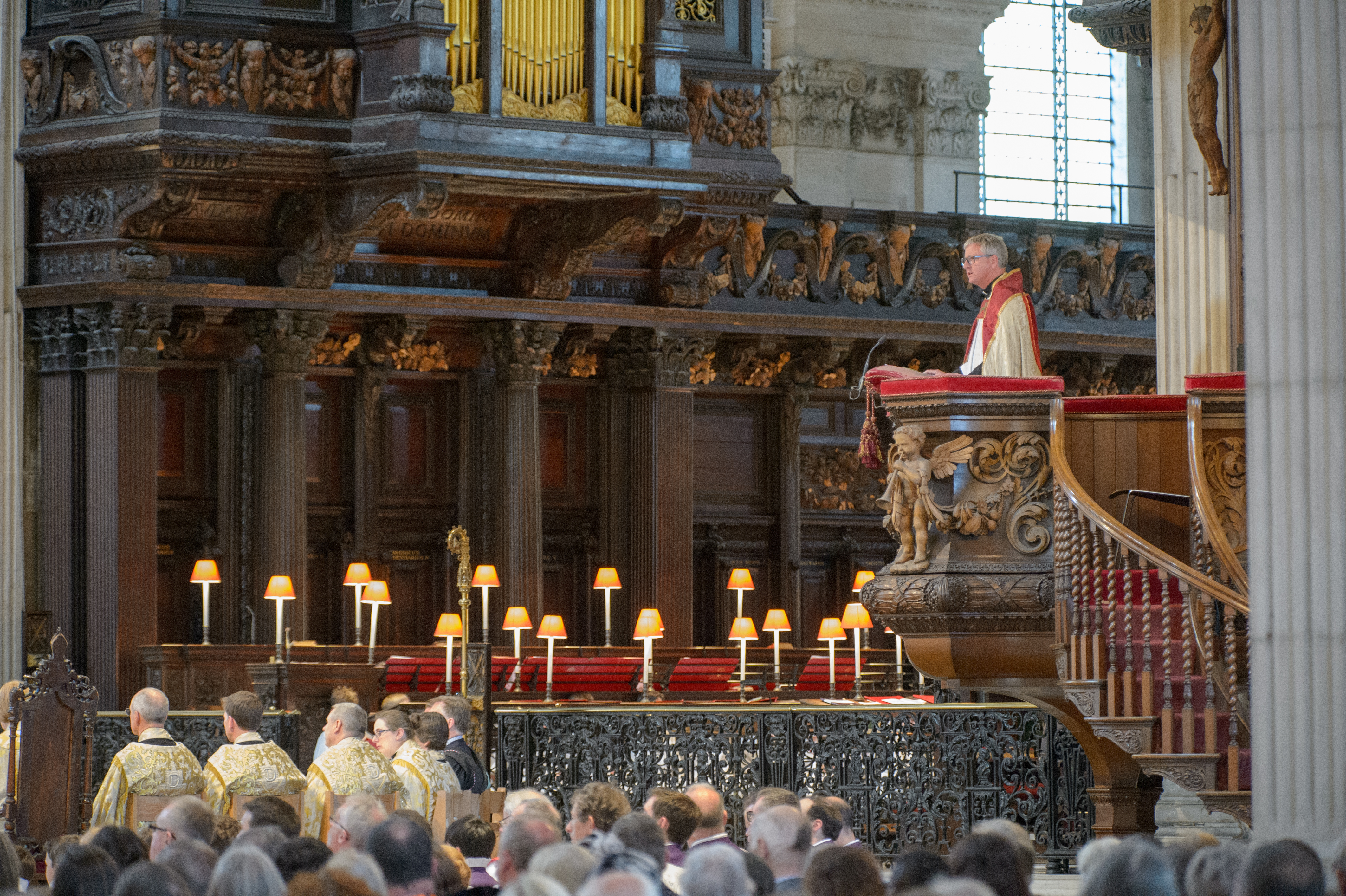 Combined Choirs Singing in the splendour of St Paul's
Image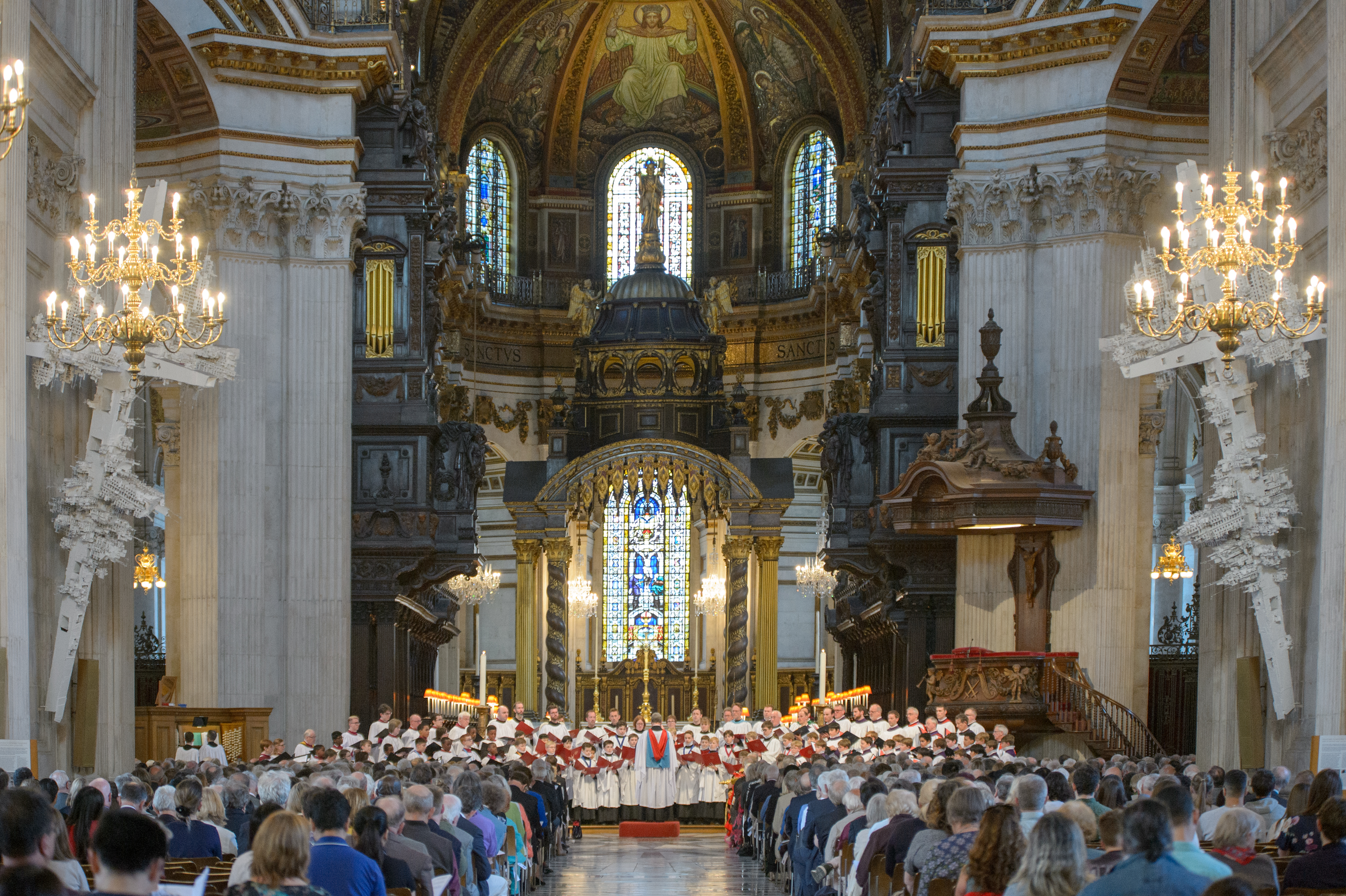 Clergy Procession
Image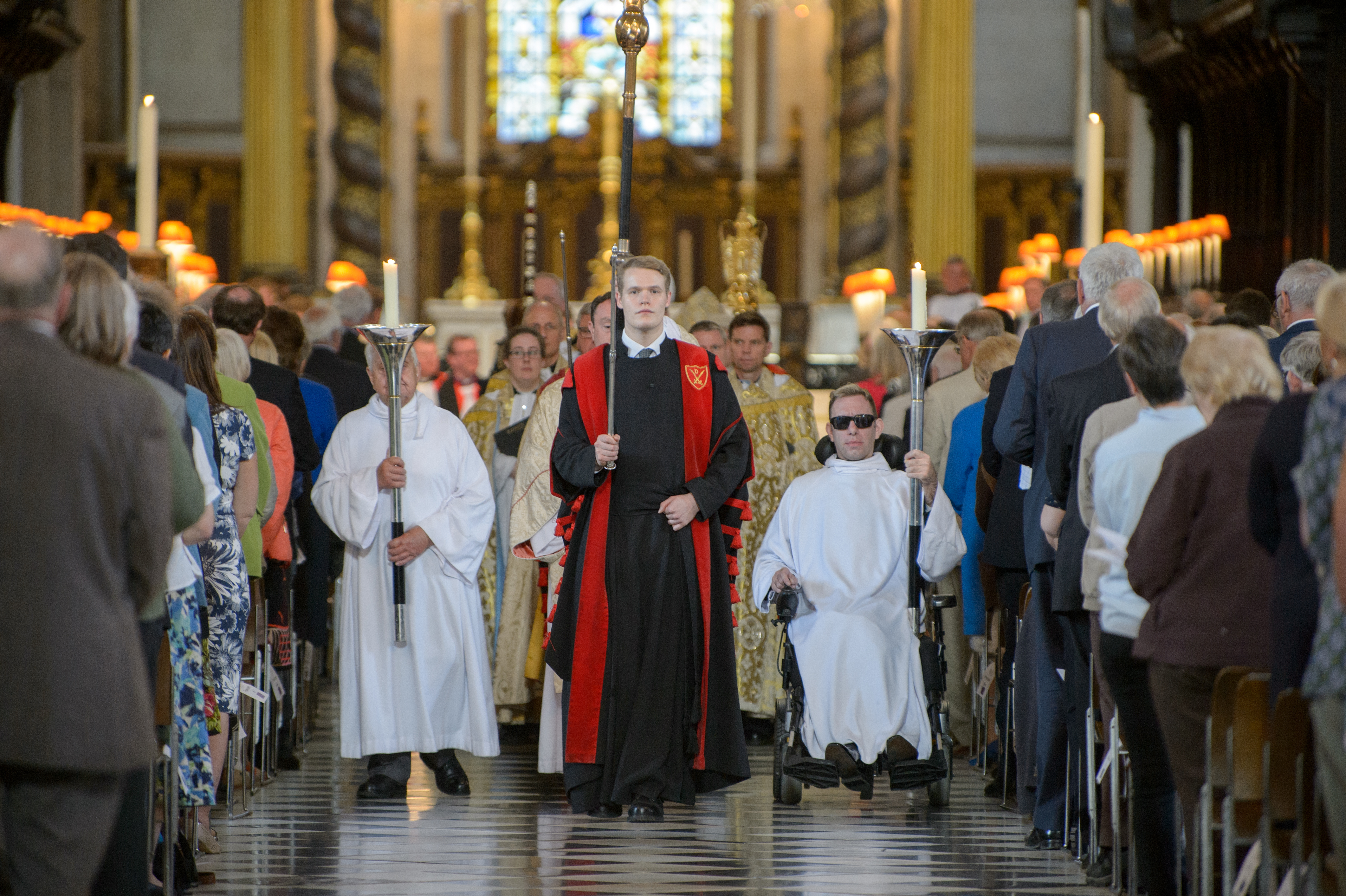 The 366th Festival Service due to be held on Tuesday 12 May 2020 at St Paul's Cathedral has now been cancelled. More details.