Board of Trustees
The Reverend Canon Simon Butler
Senior Treasurer (Chairman)
Simon Butler has been Vicar of St Mary's Battersea since 2011. Previously he was a Vicar in South London and a Team Rector in Sanderstead near Croydon. Prior to ordination in 1992 he was a Naval Officer.
He has been a member of the Church of England's General Synod since 2005, an Honorary Canon of Southwark Cathedral since 2006, and sits on The Archbishops' Council. He is Prolocutor (clergy chair) of the Province of Canterbury.
The Venerable Christine Allsopp
Treasurer
A former research chemist and technical editor, following her ordination Christine has served in three dioceses, in both suburban and rural ministry. Christine was Archdeacon of Northampton from 2005-2013, during which time she also chaired the Peterborough Diocese Board of Education and was a member of General Synod.
Now retired to Lambourn, Berkshire, in the Diocese of Oxford, she is a member of Oxford Diocesan Advisory Committee and is the Archdeacon of Berkshire's deputy for matters relating to church buildings. Christine joined the Court of Assistants in 2012 and became one of the Treasurers (vice chairs) in 2016. Christine serves ex officio on all committees and chairs the Grants Committee.
The Reverend Dr Jack Dunn
Treasurer
Jack has been Rector of the Parish of Wanstead in East London since September 2016. He was ordained in 2011. He worked as a pastoral assistant in HMP Wandsworth and served a curacy in the Diocese of London, before going to work as Chaplain and Welfare Officer at Lincoln College, Oxford and thereafter as Priest-in-Charge at St. Andrew's in Leytonstone.
As well as being the Rector of Wanstead he assists in the Diocese of Chelmsford with the recruitment of new priests. At Clergy Support Trust he is a member of the Governance and Grants Committees and the Strategy Working Group. 
The Reverend Canon Christopher Davies
Following a first career in estate and property management, Christopher was ordained in 1986. He has served in parishes in Wandsworth, Kingston-upon-Thames, and Wimbledon and was Vicar of Wymondham Abbey in Norfolk until he retired in 2016.
He joined the Friends of the Clergy Committee of Management in 1988, becoming its Chairman in 2006 when negotiations began to bring together the Friends and the Sons. Christopher currently serves on the Grants and Investment Committees.
Richard Farmbrough
Richard Farmbrough is an award-winning television producer and media entrepreneur who has made programmes for a range of broadcasters including the BBC, Channel 4, CNN and Discovery.
Richard spent the first few years of his career at the BBC and in 2003 founded the independent production company Reef Television which was sold to Zinc Media PLC in 2015.
He is currently working as a media consultant advising a digital business on its film and video strategy with a particular focus on the arts and culture. Richard lives in Somerset with his family, is an active member of his local parish church and joined the trustees of the Clergy Support Trust in 2018.
Andrew Gillett
Andrew has had a long and distinguished career in the City of London. He is Clerk Emeritus of the Founders' and Basketmakers' Companies, an Honorary Assistant of the Tax Advisors' Company, a Governor of Christ's Hospital and a trustee of a number of trusts including the Lord Mayor's 800th Anniversary Trust and the United Guilds Service.
He is also a Director of the French Hospital and of the Livery Companies Mutual Insurance Company, has given fifteen years' service on industrial tribunals, as well as serving as Master of the Founders Company. Andrew joined the board of Clergy Support Trust in 2013 and currently serves on the Governance and Risk, Audit & Finance Committees.
Jeremy Hargreaves
Jeremy Hargreaves is a consultant in public services strategy and change. He has held a range of senior management posts in the NHS, local government, consultancy and the private sector, and governor and non executive roles in several public and voluntary organisations. He is currently a Lay Board Member of Islington GP Federation.

He has been active for many years in the Liberal Democrats, particularly in developing the party's manifestos, and sits on the party's Board.

Jeremy grew up in a clergy household and while a chorister in Canterbury Cathedral was a pupil at St Edmund's School, then run by one of the charity's antecedent organisations, the Clergy Orphan Corporation. He became a governor of the charity in 2014 and a trustee in 2018 and sits on the Risk, Audit and Finance, and Governance committees.
Tom Hoffman MBE
Tom was an international banker until his retirement in 2003. He was elected a Common Councilman of the City of London in 2002 and is currently a Member of the City's Finance Committee, Investment Committee, Culture Heritage & Libraries Committee, Markets Committee, and Gresham Committee, a Board Member of the Museum of London, the Barbican Centre, a Governor of Guy's & St Thomas' NHS Foundation Trust, and is Chairman of the Trustees of Stour Music Festival in Kent.
He is a Liveryman and Past Master of the Tylers & Bricklayers' Company. He has been a Trustee of Clergy Support Trust since 1996, and serves on the Investment Committee. In 2018 Tom was awarded an MBE for services to secondary and tertiary education, and his commitment to supporting the arts in London. In October 2018 Tom was elected Chief Commoner of the City of London for 2019-20.
The Reverend Canon Roxanne Hunte
Born in Guyana, South America, Roxanne is a Vocations Adviser and the BAME Champion for Southwark Diocese, a member of the National Vocations Strategy Group (a joint venture of Ministry Division and CMEAC) and is a mentor to ordinands and curates. Trained to AAT level II, Roxanne worked in Guyana as an accountant in both the private and public sectors.
She then spent four years in Brazil where she achieved a BSc in accountancy from Universidade Gama Filho, Rio de Janeiro. After marriage in the UK in 1992, she read for an MBA at Huron University and then worked for ICL. In 1995 she began studies at the College of the Resurrection, Mirfield, where she spent two years in theological training and formation.
After ordination in 2007, Roxanne served her curacy at St Mary, Newington, following which she was licensed as Priest-in-Charge of Holy Innocents, South Norwood and also St Mark, South Norwood. Roxanne became a trustee of Clergy Support Trust in 2012 and serves on the Grants and Risk, Audit & Finance Committees. She was made an Honorary Canon of Southwark Cathedral in 2017.
Jackie Jordan
Jackie is a brand and communications specialist who has held a number of Board positions in global organisations, including Gillette and Mattel and she has worked as an independent brand consultant, most notably for Nationwide Building Society.
She is currently on the Executive Board of the National Trust where she is responsible for Brand, Marketing and Supporter Development. She is an active member of her local parish church and chairs her local parish council. Jackie became a Trustee of Clergy Support Trust in 2018.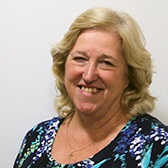 The Reverend Canon Wendy Kennedy
Wendy is currently Interim Director for Discipleship, Vocation and Ministry and for Parish Development and Evangelism in the Diocese of Guildford. Ordained in 2003, Wendy served in various diocesan and parish roles in the Diocese of Portsmouth from 2003 to 2018, serving the last eleven years as Diocesan Secretary.
Wendy joined the board of Clergy Support Trust in 2012 and currently serves on the Risk, Audit & Finance Committee.
The Venerable David Lowman
David was ordained deacon in 1975, initially serving in the Notting Hill Team Ministry before moving to St Augustine's Kilburn. Following a spell as Selection Secretary and Vocations Advisor for ACCM, he became Team Rector of Wickford and Runwell in the Chelmsford Diocese and then Diocesan Director of Ordinands.
In 2001 David was appointed Archdeacon of Southend and then, following a reorganisation of archdeaconries, Archdeacon of Chelmsford in 2012 until his retirement in January 2016. David became a Trustee of Clergy Support Trust in 2012 and serves on the Governance Committee and Strategy Working Group.  
Jonathan Prichard
After reading law and history at Trinity Hall, Cambridge, Jonathan worked for members of Parliament as a researcher and secretary, before moving to posts within charities and various voluntary organisations including Director of the Paul Hamlyn Foundation in 1988.
He was Diocesan Secretary for Chichester diocese from 1992 to 2009 and now has responsibility for supporting retired clergy, their spouses, and widows and widowers of clergy living within the diocese.
Jonathan is involved in a number of charities, voluntary organisations and housing associations as trustee, board director or volunteer.
Jonathan joined Clergy Support Trust as a Trustee in 2012 and serves on the Governance and Risk, Audit & Finance Committees as well as the Strategy Working Group.
The Right Reverend Tim Thornton
Tim was made Bishop at Lambeth, Bishop to HM Forces and Bishop for the Falkland Islands in September 2017. Prior to that, he had been Bishop of Truro.
Tim has been ordained for over 35 years and has worked as Principal of the North Thames Ministerial Training Course and chaplain to  David Hope when he was Bishop both in Wakefield and London.
He is Trustee of a number of organisations and has responsibility for leadership programmes for senior clergy across the country.  He also serves on the Council for Christian Unity.
While a member of the House of Lords, Tim co-chaired the enquiry that led to the report 'Feeding Britain'.  Tim became a Trustee of Clergy Support Trust in November 2017 and sits on the Grants Committee.
Patrick Walker
Patrick's career has been in the investment management industry with Morgan Grenfell, and both Deutsche and Aberdeen Asset Management.
He became a Trustee of Clergy Support Trust in 2007 and sits on the Investment Committee (which he chairs) and the Risk, Audit & Finance Committee.
Our staff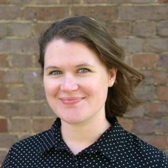 Beth Cater
Grants Officer
Assists applicants to the charity and coordinates the processing of grant applications.
Jenny Cook
Grants Officer
Assists applicants to the charity and coordinates the processing of grant applications.
Sarah Crombie
Director of Charitable Services
Joined Clergy Support Trust from Bank Workers Charity in February 2018 and oversees all aspects of the charity's charitable activity, including grant-making.
Kris Davidson
Director of Central Services
Kris is responsible for managing all central support functions of the charity. This includes all of the day-to-day management of finance, investment, IT, facilities, property and HR.
Nick Gazard
Marketing & Communications Officer
Updates the website, social media and other publicity while helping to improve the general communication.
Jeremy Moodey
Chief Executive Officer
Has overall responsibility, working with trustees, for the leadership and strategic direction of the charity.
Jane Pattullo
Senior Grants Officer
Assists applicants to the charity and helps coordinate the processing of all grant applications amongst the Grants Team. Also administrator of the Grant Management System.
Ian Stephenson
Grants Officer and IT lead
Assists applicants to the charity and coordinates the processing of grant applications. Also responsible for overseeing IT services.
Jacqui Westerman
Assistant Accountant
Oversees the day-to-day financial transactions of the charity.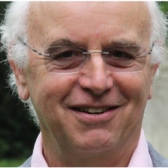 Christopher Trower
Medical Advisor
Dr Christopher Trower qualified at St. Bartholomew's Hospital, London University in 1973. He became a General Practitioner in the Royal Air Force in 1976, starting in civilian practice in 1981. He became a GP Trainer in 1984. He was Medical Director in Buckinghamshire from 1992 to 1997. He was made a Fellow of the Royal College of General Practitioners in 1999. He became a GP Appraiser in 2004 only finishing this role in February this year. He is currently Church Warden of St. Mary's, Wendover.
Dr Christopher Trower became Medical Advisor to the Clergy Support Trust in 2019.
Andrew Trotman
Education Advisor
Andrew Trotman graduated with an MA in English at Balliol College, Oxford where he also obtained a PGCE. He began his teaching career at Radley College, before moving to Abingdon School as a housemaster, to the Edinburgh Academy as Deputy Rector and to St Peter's School, York for nine years as Head Master. In 2011, he retired from St Edward's School, Oxford where he was Warden for seven years. He now runs a company helping to support and recruit leaders in education.
Andrew is governor of three schools in the maintained and independent sector and is deputy church warden in his home village in Warwickshire.