Board of Trustees
The Reverend Canon Simon Butler
Senior Treasurer (Chair of Trustees)
Simon Butler has been Vicar of St Mary's Battersea since 2011. Previously he was a Vicar in South London and a Team Rector in Sanderstead near Croydon. Prior to ordination in 1992 he was a Naval Officer.
He has been a member of the Church of England's General Synod since 2005, an Honorary Canon of Southwark Cathedral since 2006, and sits on The Archbishops' Council. He is Prolocutor (clergy chair) of the Province of Canterbury. He became Senior Treasurer of Clergy Support Trust when he joined the board in 2018. Simon serves ex officio on all four board committees.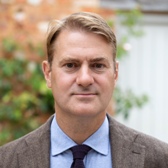 Richard Farmbrough
Treasurer
Richard Farmbrough is an award-winning television producer who has made programmes for a range of broadcasters including the BBC, Channel 4 and CNN and he now runs the media and technology start-up Must TV. Prior to that he was CEO of Reef Television a production company which was acquired by Zinc Media PLC in 2015.
The son of a clergyman, Richard now lives in Somerset with his family and is an active member of his local parish church. He became a trustee of Clergy Support Trust in 2018 and serves on the Governance Committee.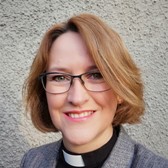 The Reverend Nancy Goodrich
Treasurer
Nancy has been the Vicar of Bolton-le-Sands in Blackburn Diocese since 2012 and Area Dean of Tunstall Deanery in North Lancashire since 2016. She is also (since July 2019) a member of General Synod. She has served as Vice-Chair of the Diocesan Synod House of Clergy, a member of Bishop's Council and a member of the Parish Share Review Group.
Ordained deacon in 2009, her professional background is as a Chartered Accountant, having worked in industry and at PriceWaterhouse in Manchester. Nancy became a trustee of Clergy Support Trust in 2019 and serves on the Grants & Partnerships Committee.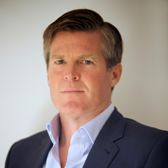 Adam Chamberlain
A 'son of the clergy', Adam is a former investment banker with JP Morgan and Barclays Capital, working in London and New York.
He is now Chief Executive Officer of CDAM, a London-based, privately-owned investment management firm that he co-founded in 2006. Adam has a First Class Honours degree in Banking and International Finance from City University Business School. Adam became a trustee of Clergy Support Trust in 2019 and serves on the Investment Committee.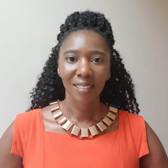 Constance Chinhengo
Constance has worked for the Financial Ombudsman Service since 2012, most recently as a senior manager (Ombudsman Leader). Since 2017 she has co-chaired Embrace, the Financial Ombudsman Service's award-winning Black, Asian, and Minority Ethnic (BAME) staff network. Constance previously worked in retail banking with HSBC (2006-12).
Constance has a Master's degree in Personnel and Human Resources Development and is a member of the Chartered Institute of Personnel Development. She is also an active member and youth mentor at her local Salvation Army corps. Constance became a trustee of Clergy Support Trust in 2020.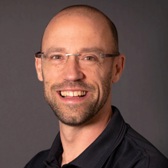 Martin Cooper
A qualified Chartered Accountant and Tax Adviser and 'son of the clergy', Martin has been the Chief Executive of the Diocese of Southwell & Nottingham since March 2020.
He was previously Finance Director and Company Secretary of The Conservation Volunteers, having earlier worked in the commercial sector as a Finance Manager. He was Projects Officer for his local Parochial Church Council (focused on raising funds for the restoration of two Grade I churches) for eight years and is a Trustee of the Southwell and Nottingham Diocesan Guild Bell Fund and Riverside Church in Southwell. Martin became a trustee of Clergy Support Trust in 2019 and serves on the Risk, Audit & Finance Committee.
The Reverend Dr Jack Dunn
Rev Canon Dr Jack Dunn is the Canon Precentor for Chichester Cathedral and also a Parish Development Officer for the Diocese of Chichester. He is passionate about Clergy Welfare, Church Growth, Lay Leadership, nurturting Vocations and Chaplaincy. He has served as a House for Duty Priest, a full-time Chaplain and Welfare Officer and an Incumbent in four dioceses.
He is one of the longest serving trustees on the Court, has served as one of the Treasurers and currently sits on our Governance Committee. Before ordination he taught history at university and also worked for an Investment Bank.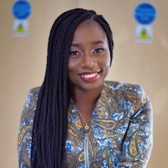 Dr Mayo Jolaoso
Mayo is a practicing General Practitioner in Northamptonshire who joined our Grants & Partnerships Committee as a non-trustee expert member in October 2020 and became a trustee in November 2021.
She is a member of her church PCC in Leicester, where she is the safeguarding lead. She sits on the Wellbeing and Return Working Group for Clergy and Lay Ministers in the Diocese of Leicester. She has a particular interest in Clergy mental health.
Jeremy Hargreaves
Jeremy Hargreaves is a consultant in public services strategy and change. He has held a range of senior management posts in the NHS, local government, consultancy and the private sector, and governor and non executive roles in several public and voluntary organisations. He is currently a Lay Board Member of Islington GP Federation.
He has been active for many years in the Liberal Democrats, particularly in developing the party's manifestos, and sits on the party's Board.
Jeremy grew up in a clergy household and while a chorister in Canterbury Cathedral was a pupil at St Edmund's School, then run by one of the charity's antecedent organisations, the Clergy Orphan Corporation. He became a governor of the charity in 2014 and a trustee in 2018 and sits on the Risk, Audit and Finance committee and well as the Governance Committee, which he chairs.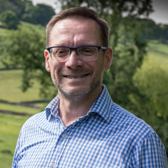 Stephen Hogg
Stephen is a Fellow of the Chartered Institute of Management Accountants and holds an MBA from Durham University Business School. His career was in change and financial management in public sector and charitable organisations, leading them through challenging times and major projects. His other career was as a professional singer and it was through singing at the annual Festival with St Paul's Cathedral Choir that he first became aware of the Clergy Support Trust.
Since retiring at the age of 49, Stephen has remained active and has held a number of board and committee appointments in church and community organisations. Currently, he is a member of General Synod and is Finance Officer for the Ecclesiastical Law Society.
Stephen became a trustee of Clergy Support Trust in 2019. He is a member of the Governance and Investment committees and chairs the charity's Risk, Audit & Finance Committee.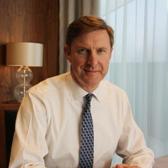 Alderman Robert Hughes-Penney
Robert is an Investment Director at Rathbones and he has over 25 years' experience managing risk-adjusted multi-asset portfolios for wealthy private clients, trusts, pensions and charities.
After graduating from University and RMA Sandhurst Robert served as an Army Officer for four years before joining the City stockbrokers Laurence Keen that was acquired by Rathbones in 1995. He is qualified as a Chartered Wealth Manager and is a Chartered Fellow of the Chartered Institute for Securities and Investment. Robert has had a number of senior leadership roles within the business and spent 12 years on the Executive and Management Committees.
Robert is an Alderman of the City of London and Past Master of the Guild of Investment Managers. He is also on the Boards of the Chartered Institute for Securities & Investment and the Impact Investing Institute. He became a trustee of Clergy Support Trust in 2020.
Jackie Jordan
Jackie is a brand and communications specialist who has held a number of Board positions in global organisations, including Gillette and Mattel, and in the not for profit sector at the National Trust.
She is currently Director of Marketing and Communications at Marlborough College. She is an active member of her local parish church and chairs her local parish council. Jackie became a trustee of Clergy Support Trust in 2018 and now chairs the charity's Grants & Partnerships Committee.

The Reverend Ruth Newton
Revd Ruth Newton is parish priest of St John's Sharow near Ripon and a theological educator. Ordained for 20 years, she has served the majority of her ministry in rural parishes in the North of England.
She has been a member of the Church of England's General Synod for a number of years and sits on the Rural Affairs Group. Ruth is studying for a Doctorate in Practical Theology.
She joined Clergy Support Trust in November 2021.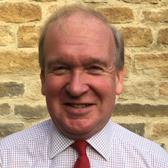 Stephen Slack CBE
Stephen served for 18 years (2001-19) as Head of the Legal Office of the National Church Institutions of the Church of England and Chief Legal Advisor to the Archbishops' Council and the General Synod. From 2009-19 he was also Official Solicitor to the Church Commissioners.
He previously (1984-2001) worked for the Charity Commission and before that trained as a solicitor in private practice, working with Linklaters and Osborne Clarke in Bristol.
Stephen's charity roles include trusteeships at the Oxfordshire Historic Churches Trust and the Overseas Bishoprics Fund. He joined Clergy Support Trust in 2020.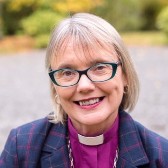 The Most Reverend Pat Storey
Pat Storey is Church of Ireland Bishop of Meath and Kildare. She served a curacy in Ballymena, was Rector of a parish in city centre Derry, and in 2013 was appointed bishop. Pat enjoys creative writing, swimming and golden retrievers! Her portfolio within the House of Bishops includes youth, central communications, and mental health.
Pat is married with two grown-up children and a very beloved grandson!
She joined Clergy Support Trust in November 2021.
Our advisers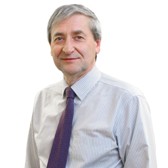 Bill Seddon
Non-trustee expert member, Investment Committee
Bill sits as a non-trustee expert member of our Investment Committee. He was Chief Executive of both the Central Finance Board of the Methodist Church, the fund manager of the Methodist Church, and its wholly owned subsidiary, Epworth Investment Management, a specialist ethical fund manager. Under his leadership the CFB developed its reputation for aligning investment portfolios with the position of the Methodist Church on a variety of social justice issues.
In addition to his role on the Investment Committee, he is a trustee director of the Church of England Pensions Board, the Methodist Church Lay Employees Pension Scheme, the Northumbria Community Trust and the William Leech Foundation. He is also an elected member of General Synod and serves on the Archbishops' Council Remuneration and Conditions of Service Committee.
Andrew Trotman
Education Adviser
Andrew Trotman graduated with an MA in English at Balliol College, Oxford where he also obtained a PGCE. He began his teaching career at Radley College, before moving to Abingdon School as a housemaster, to the Edinburgh Academy as Deputy Rector and to St Peter's School, York for nine years as Head Master. In 2011, he retired from St Edward's School, Oxford where he was Warden for seven years. He now runs a company helping to support and recruit leaders in education.
Andrew is governor of three schools in the maintained and independent sector and is deputy church warden in his home village in Warwickshire.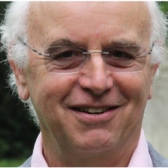 Christopher Trower
Medical Adviser
Dr Christopher Trower qualified at St. Bartholomew's Hospital, London University in 1973. He became a General Practitioner in the Royal Air Force in 1976, starting in civilian practice in 1981. He became a GP Trainer in 1984. He was Medical Director in Buckinghamshire from 1992 to 1997. He was made a Fellow of the Royal College of General Practitioners in 1999. He became a GP Appraiser in 2004 only finishing this role in February this year. He is currently Church Warden of St. Mary's, Wendover.
Dr Christopher Trower became Medical Adviser to the Clergy Support Trust in 2019.