We asked Ian Keatley to give us some insight into the choir at Southwark Cathedral, and his role as Director of Music. The choir is taking part in our 366th Festival Service from St Paul's Cathedral, available from 6pm on 11 May 2021.
History of the choir
The earliest mention of any musical activity at Southwark (then an Augustinian Priory) is in 1365 when one Nicholas Le Clerk was appointed to teach boys to sing and read. In 1456, the parish records include a payment made to the 'theatrical children' at St Saviour's (as it was then known). The first direct reference to professional singers is in 1569 when a certain Brian Pattinson, one of the vestry clerks, helped himself to the huge sum of £20 from funds to pay the Choir. He was dismissed and replaced by a successor 'who shall be a good bass'.
The Choir prospered during Shakespeare's day when Southwark was the entertainment centre and 'red light' district of London. Its streets were full of cheap hotels, taverns, brothels, gambling haunts and theatres. Shakespeare's troupe of actors lodged here and the tombstone of his brother Edmond Shakespeare, who was an actor in the company, lies between the choir stalls in the Cathedral. It is not unreasonable to suppose that the Church's singing boys would have been recruited as child actors and singers in Shakespeare's plays.
St Saviour's Church became the Cathedral for the newly formed Diocese of Southwark in 1905 and has boasted a fine Choir of boys and men for many years, offering pupils at day schools, both independent and state, the opportunity to learn music in the unique English choral tradition. As part of the Millennium Project, marking the year 2000, Southwark Cathedral Girls' Choir was formed, on similar lines to the Boys' Choir, to enrich the Cathedral's musical heritage and to offer the same opportunity for musical, spiritual and social development which the boys have enjoyed for so long.
Image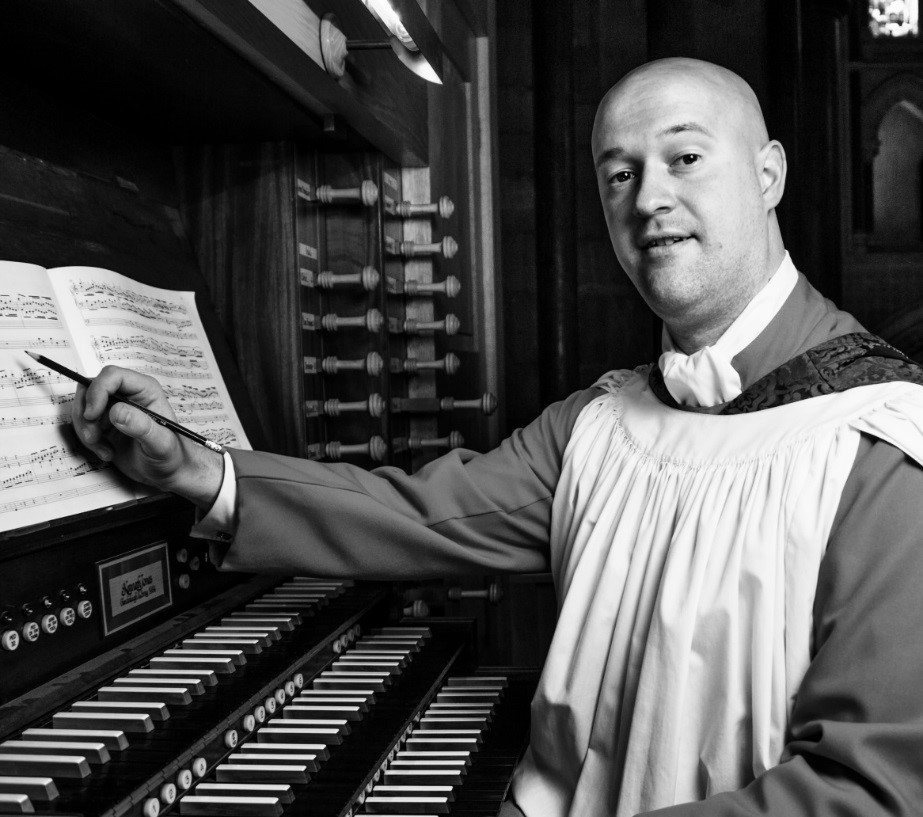 Where did your passion for choral music start?
My passion for choral music began during my time as a chorister at a parish church in Belfast. When I was 11 years old my choirmaster created an opportunity for me to travel to England to sing with the choristers of St Albans Abbey for a week under the direction of Barry Rose. This was to be a formative experience for me. I was awestruck by the sound of the Abbey choristers. I found Barry's choral direction mesmerising and it sparked in me a love of singing and an appreciation for our great Anglican choral tradition.
Can you share a special moment for you and the choir?
During my second term as Director of Music at Southwark in February 2020, the boys and men took part in filming of 'The Crown' for Netflix. The full cast was part of the filming and our choristers enjoyed meeting stars of stage and screen including Olivia Colman and Helena Bonham Carter. Netflix released season four of The Crown in the UK in November 2020.
What makes Southwark's choir special?
When Alexander Armstrong addressed a congregation supporting the Diamond Fund for Choristers at St Paul's Cathedral in 2016 he described 'the tremendous privilege of choristership: the single greatest leg-up a child can be given in life.'
This idea of providing a leg-up is important to us at Southwark Cathedral. Southwark is one of a number of English cathedrals that does not enjoy the luxury of a choir school. This enables us to reach out far and wide and engage with ethnically and socio-economically diverse communities in south London. We offer pupils at day schools, both state and independent, the opportunity to learn music in the great Anglican choral tradition.
How does choral music fit into the life of Southwark cathedral?
Choral music is at the heart of the worshipping life of Southwark Cathedral. Our Cathedral Choir sings for daily worship and for special services and national occasions. Through our work with chorister families we extend our outreach to richly diverse communities in south London and beyond.
Why did you want to take part in the 2021 Festival Service?
I had been aware of the important work of the Clergy Support Trust for many years. I was delighted when Andrew Carwood got in touch to say we had been invited. We were very excited to sing with the choirs of St Paul's and Liverpool cathedrals to support the charitable work of the Clergy Support Trust.
I think we can be proud of the way in which our cathedrals have responded to the challenges of the global pandemic. At Southwark we have been running online Zoom rehearsals to maintain contact with our chorister families throughout lockdown. At the same time we found new ways of supporting online worship by recording from our own homes last year. I'm glad we were able to take part in an online festival service this year.
Southwark Cathedral's choir at the Festival
Southwark's choir will be singing their anthem Faire is the heaven at our 366th Festival Service and the joint hymn All my hope on God is founded with the cathedral choirs of Liverpool and St Paul's.
Available, for free, from 6pm on Tuesday 11 May 2021 and about a month thereafter. Please share this choral celebration, which we believe to be the oldest in the world, with your family and friends.
Watch the 366th Festival Service
We would also like to thank Hodges the Cat for kindly allowing the filming of the choir, and for not singing with them.