We look forward to welcoming Governors to the 2023 Annual Assembly (AGM) at Southwark Cathedral in London, on Thursday 16 November 2023.
The Annual Assembly is an opportunity to explore together how we can continue to best support Anglican clergy and their families, for us to revisit our achievements from the past year and share our goals for the year ahead.
The Rt Revd Humphrey Southern, Bishop and Principal of Ripon College Cuddesdon, will be giving an address on how the Trust are supporting ordinands and their families. A eucharist will precede the meeting, and we hope Governors will join us for lunch afterwards.
Governors of the Trust are invited to attend and take part, with more information - such as the time, agenda and catering arrangements - to follow soon.
If you are not a Governor, but would like to attend the Annual Assembly and play a key role in the charity's work, we'd be delighted if you'd make a commitment to support the Trust.
Image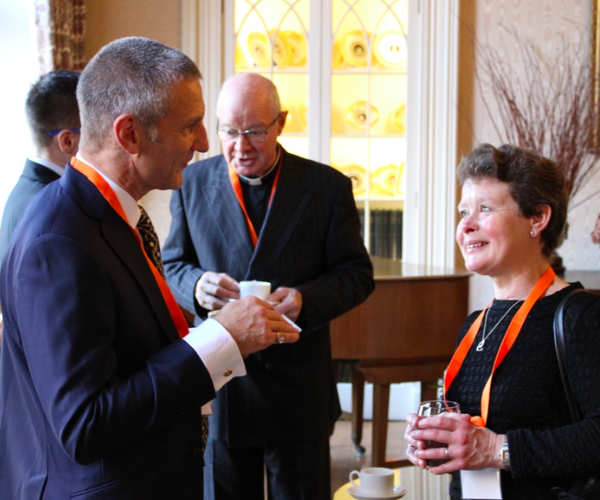 Become a Governor
Governors support Clergy Support Trust by; acting as ambassadors, promoting the work of the Trust; being advocates for our grants and services; and holding our Trustees to account, by sharing their views and electing our Court of Assistants.
To qualify as a Governor, we ask that you make a one-off £100 donation to support our work. If you have any questions about Governorship, email us at hello@clergysupport.org.uk.
Governor role description (PDF)