The Revd Dan Christian was looking for a change in direction.
He decided to move from a parish into a diocesan role in Sheffield. However, this new chapter came with its own financial challenges for him and his wife, Laura - the role came without tied housing. Dan talks about how Clergy Support Trust was able to relieve some of the strain.
"I was ordained in the Diocese of Durham and served my curacy in Chester-le-Street. Because my wife is a medic, it's always been difficult to find somewhere to live where one of us doesn't have a substantial commute.

We moved to Sheffield - where the main cancer services are - so Laura wouldn't have to travel so much to work. I took on the post of associate vicar in a parish near Sheffield, and was later appointed Director of Vocations and we decided to make the move from parish life. I absolutely believe it was right for us to move out of parish ministry. With a young family, not having as many weekend commitments has been a relief as it means I can take the kids, so Laura has the time and space to study for her exams.

I love what I do. But it's been tough to move from a post with a house and a stipend into a diocesan role."
Image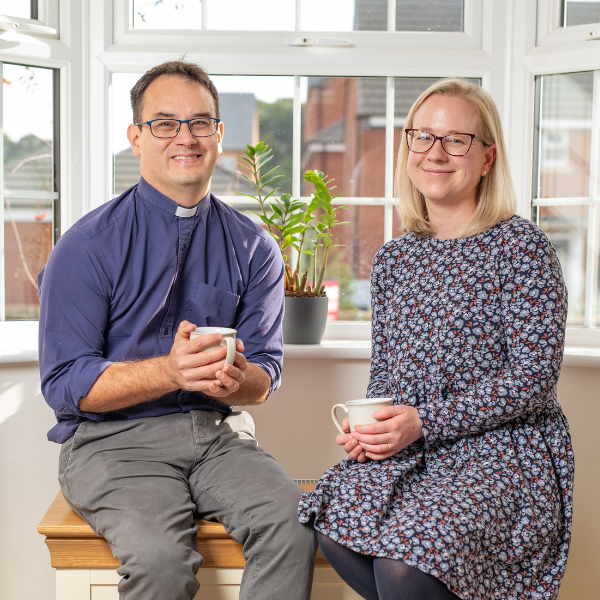 Feeling the financial pressure
"We are in the fortunate position to be able to buy our own house - but we did it at the worst possible time. With lots of people moving out of the southeast, house prices in Sheffield were very high.

We'd hoped to be able to stay in our church-owned house until it was time to move, but the rental price was too high, and it didn't work out.

We had to go into temporary accommodation and pay over £1,000 a month in rent, plus council tax and other bills. This was much greater than the rise in salary and housing support we received in my new role, but we had to live somewhere.

We live in a perpetual state of time poverty. While studying for her final exams, Laura's been working 80-90 hours a week. It's meant our youngest has had to go into nursery four days a week. Nursery fees, two moves, the costs of petrol and food - we're living on a very tight budget."
A lifeline in times of need
"We've been aware of Clergy Support Trust for a long time, but haven't needed help throughout most of our ministry. But last year was particularly tough. We applied for three Emergency grants, and they've been an absolute lifesaver.

We couldn't take the dishwasher when we moved, so we used the grant for a new one. When you are time-poor, streamlining household chores makes a huge difference. Then we had a big car bill we weren't expecting. The public transport isn't good enough to get to the places we need to be, so it was vital to get it repaired.

Recently, we applied for a Wellbeing grant because we haven't had a holiday for five years. We're taking the ferry to Holland to a Euro Camp - and the kids are very excited!

We're so thankful to Clergy Support Trust. The application process is easy and when you're so short of time, you can't face complicated admin. The communication has always been supportive. We're so thankful for what has been such a positive experience."